Yoga Retreats in Rishikesh
Try out the gentle way of learning yoga in a Rishikesh Yoga retreat in India. These one and two week yoga retreats will attune you to ashram life along with some holiday activities like rafting, trekking and local sightseeing. Combine this with a free ayurvedic massage and you know you have a bargain on hand.
You will get to understand the yogic way of life and that could lead you to discover that yogic practice is what you were waiting for all this while to transform your life into something more meaningful.
Rishikesh not only has some of the best yoga schools in India but it also provides an idyllic holiday destination where peace and spirituality reign. Book your Rishikesh yoga retreat stay well in advance for the slots fill up very fast since they are very affordable.
This holiday cum yoga practice is sure to open up new horizons for you and you may discover that you would like to make yoga teaching your vocation seeing as how this retreat benefited you. We provide you the many option s to have your yoga retreat with lost of knowledge,lots of site seen , lots of stories and of course lots of Yoga. as per follow details and many other yoga retreat we can make according your priority.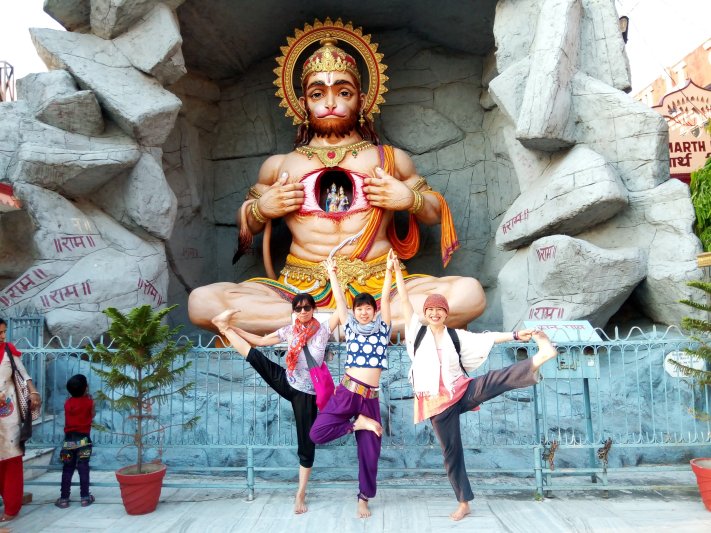 Rishikesh Yoga Reatreat

Himalayan Yoga retreat

Wellness Yoga reatreat

Yogic India" Yoga retreat
Highlights
Daily yoga postures classes

Daily invigorating meditation sessions

Daily pranayama and mantra chanting sessions
Yoga Alliance RYT 200 certification

Daily healthy sattvic meals

Sunday excursions
Accommodation
Himalayan Yogshala has been proudly chosen considering that nature will nourish your body and mind during the yoga teacher training course. The school is also accommodation for students that you can slenderize easily into the course. The accommodation has Ganga river view and nature view where you can do your self-study deeply.
Room conveniences
Bed sheets, blankets and pillows

Clean and hygienic Western-style rooms with attached bath

24 Hours water supply
24 Hours filtered drinking water

Hot water

Wi-Fi access at the peak speed
Yoga anatomy
You will learn anatomy and physiology relevant to yoga in order to strengthen the classroom explanations, cues, and corrections of asanas. The class will cover digestives system, skeletal system, respiratory system, cardiovascular system, muscular system, anatomical names of the body, planes of the body, major joints of the body, anatomical terms of movements, yoga asana alignment based on applied anatomy.
Yoga philosophy
This class will focus on introducing you to the basic philosophy, concepts, and history of yoga. It will cover the various traditional philosophies and viewpoints, insights from modern research, and ways in which the essence of this holistic life-view can be integrated into a modern lifestyle.
Patanjali's eight limbs of yoga

Hatha yoga pradipika

Bhagwat Gita philosophy

Yoga sutras of Patanjali

Panch koshas

Mudras and chakras