Panch karma Therapy (15 days)
Panchakarma is Ayurveda's primary purification and detoxification treatment. Panchakarma means "five therapies". These 5 therapeutic treatments eliminate toxins from the body, they are : Vamana, Virechana, Nasya, Basti and Raktamoskshana. The series of these five therapies help remove deep rooted stress and illness-causing toxins from the body while balancing the doshas (energies that govern all biological functions).
Panchakarma will remove the excess doshas and correct imbalances in them as well as eliminate the harmful ama out of your system through the body's own organs and channels of elimination (colon, sweat glands, lungs, bladder, urinary tract, stomach, intestines, etc). Panchakarma purifies the tissues at a very deep level. It involves daily massages and oil baths, herbal enemas, nasal administrations. It is a very pleasurable experience. Ayurveda recommends Panchakarma as a seasonal treatment for maintaining mental and physical hygiene and balance.
Panchakarma is a five-fold therapy; it is highly individualized based on the needs of the individual depending on the Ayurvedic constitutional type, doshic imbalances, age, digestive strength, immune status, and many other factors. Depending on each individual's needs all or only parts of the five therapies are utilized. Specially trained therapists must administer these procedures in a definite sequence for a specified period of time. In addition, although Panchakarma is for the most part a delightful and comfortable therapy, there can be periods of discomfort associated with the profound release of toxins, which does occur. It is therefore essential that a knowledgeable expert who can recognize the signs of properly and improperly administered Panchakarma supervise the therapy. Fortunately these signs were meticulously recorded by the ancient vaidyas.
Like all medical procedures, Panchakarma Therapy always must begin with an initial consultation by a qualified Ayurvedic Physician who can determine the individual's prakriti (constitutional type), the nature of the health problem (if any), and the appropriate degree of intensity of the prescribed therapies.
Panchakarma treatments have been shown to create measurable brain wave coherence and to lower metabolic activity. They allow the body and mind to drop into a profound level of peacefulness. In this state of relaxation, it is possible to cleanse toxins from tissues as well as to release deeply held emotional tensions.
The Panchakarma Process
The Panchakarma Process: Panchakarma treatments are divided into three phases of detoxifications
Purvakarma is a preparation for cleansing
Pradhankarma or Main course of Panchakarma consists of five cleansing procedures
Pashchatkarma, or after care, are therapies applied after cleansing
Purvakarma: Consists of the following steps:
Snehan (oleation therapy):
Internal snehan: medicated oils and ghee (clarified butter) are used. These help eliminate impurities so that elimination becomes easier. External snehan: consists of different kinds of massage using medicated oils.
Swedan (sweating):
Sweating is done shortly after the massage. This is normally done in a sweat box. The purvakarma procedures are often under appreciated in the grand scheme of proper administration of Panchakarma.The general purpose of the Poorvakarma Therapies is to begin to loosen, liquefy, and move the vitiated doshas from their abnormal sites in peripheral tissues to the appropriate central site within the alimentary canal.
Swedan (sweating):
Sweating is done shortly after the massage. This is normally done in a sweat box. The purvakarma procedures are often under appreciated in the grand scheme of proper administration of Panchakarma.The general purpose of the Poorvakarma Therapies is to begin to loosen, liquefy, and move the vitiated doshas from their abnormal sites in peripheral tissues to the appropriate central site within the alimentary canal.
Pradhan karma : The main course consist of five process as follows:
Vamana (use of emetics): Artificial vomiting is induced using herbs. It is usually indicated for people with 'Kapha' (phlegm) disorders.
Virechan (use of laxatives): Different purgatives are used depending upon a person's constitution and disease. It is normally used to eliminate excessive Pitta (fire) from its site in the small intestines.

Basti: A colon irrigation procedure to first cleanse the colon (Niruh Basti), and then restore (Asthapan) the function of colon with medicated enemas.

Nasya (Nasal administration): Medicinal oils or herbal mixtures are inhaled or used as drops (mixed with oils or ghee) to clear the congestion in the sinuses. It is also good for balancing the prana (air) in vata.

Rakta Mokshana (bloodletting): We recommend blood donations. Researchers at the Kansas University Medical Center in Kansas City have found that non-smoking men who donated blood had a 30% reduced risk for cardiovascular events such as heart attack, bypass, and stroke than non-donors. (The British Medical Journal, March 15, 1997 Volume 314, 793-794).
Enema (Basti)
Medicated enemas are used for various specific reasons. In general, this treatment is used topromote elimination of the loosened Vata dosha out through the rectum. There are many specific enemas listed in Ayurveda. Basti involves introducing medicinal substances such as herbalized oils and other herbal decoctions in a liquid medium into the rectum. Basti is especially good for vata disorders. It alleviates constipation, distention, chronic fever, the common cold, sexual disorders, kidney stones, heart pain, vomiting, backache, neck pain and hyperacidity. Such vata disorders as sciatica, arthritis, rheumatism, neurodegenerative conditions, and gout can also be treated by Basti. There are about 80 vata-related disorders in Ayurveda. About 80 percent of them can be treated with medicated enemas. Since vata is mainly located in the colon and bones, the medication is administered rectally.
Other Miscellaneous Therapies of Panchkarma
Nasya (Nasal administration; Errhine Therapy

Blood Letting (Rakta Moksha)

Instructions about Panchakarma

Abhyanga

Pizhichil

Shirodhara (Types: Thaila/Thakra/Kseer/Kashay)

Navarkizhi (shashtik pinda swedan)

Udvartan
Shirobasti

Kati Vasti

Thala Dharan

Karnapoorana

Akshitarpan/Netratarpan

Mukhalepam

Hrid Basti/Uro basti

Janu Basti
Course Syllabus
Introduction to yoga
Origin of yoga

What is yoga?

Practice guidelines

Etiquettes of a yoga class
Shatkarma (yogic cleansing)
Jal neti (nasal cleansing with water)

Sutra neti (nasal cleansing with water)

Shankprakshanlana (cleansing of the git)

Nauli (abdominal breathing)

Trataka (concentrated gazing)
Mantra chanting
Ganesh mantra

Gayatri mantra

Shanti mantra

Guru mantra

Aum mantra
Pranayama
Kapala-bhati (frontal brain cleansing

Nadi-sodhanam (psychic network purification)

Bhastrika (bellows breath)

Ujjayi (the psychic breath)

Sheetatli (cooling breath)

Sheetkari (hissing breath)

Bhramari (humming bee breath)

Surya-bheda (vitality stimulating breath)
Mudras
Bhairava mudra

Chin mudra

Hridaya mudra

Jnan mudra

Vishnu mudra
Bandhas
Jalandhar bandha (chin lock)

Maha bandha

Mula bandha (root lock)

Uddiyana bandha (abdominal lock)
Meditative postures: Sukhasana, sidhasana, padamasana, vajrasana
Dynamic postures: Pawanmuktasana series, marjariasana, vyaghrasana, surya namaskar, chandra namaskar
Standing postures: Tadasana, utkatasana, trikonasana, parshwakonasana, veerbhadrasana
Balancing postures: Vrikshasana, bakdhyanasana, natrajasana, mayurasana
Inverted postures: Sirsasana, pinchamayurasana, halasana, sarvangasana
Twisting postures: Merubakrasana, ardha matsyendrasana
Back-bend postures: Shalabhasana, dhanurasana, ushtrasana, kandhrasana, chakrasana, rajkapotasana
Forward-bend postures: Janusirasana, paschimotanasana, padprasar paschimotanasana
Relaxation postures: Balasana, makarasana, savasana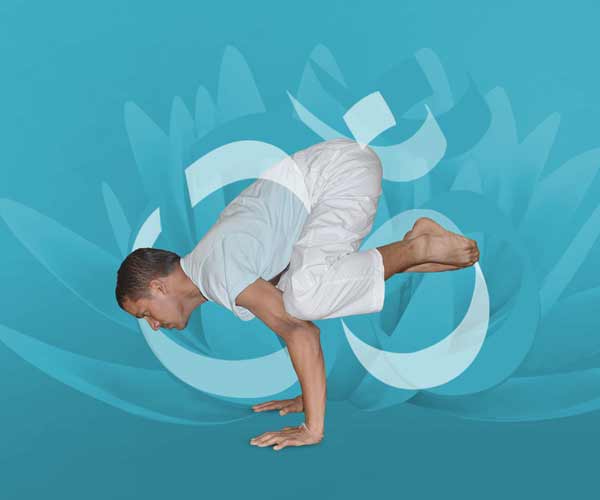 Yoga anatomy
You will learn anatomy and physiology relevant to yoga in order to strengthen the classroom explanations, cues, and corrections of asanas. The class will cover digestives system, skeletal system, respiratory system, cardiovascular system, muscular system, anatomical names of the body, planes of the body, major joints of the body, anatomical terms of movements, yoga asana alignment based on applied anatomy.
Yoga philosophy
This class will focus on introducing you to the basic philosophy, concepts, and history of yoga. It will cover the various traditional philosophies and viewpoints, insights from modern research, and ways in which the essence of this holistic life-view can be integrated into a modern lifestyle.
Patanjali's eight limbs of yoga

Hatha yoga pradipika

Bhagwat Gita philosophy

Yoga sutras of Patanjali

Panch koshas

Mudras and chakras
Teaching methodology
Techniques of teaching yoga

Adjustment and alignment techniques

Basic class plans

Student and teacher guidelines
Included excursions
There will be weekly excursions with Himalayan Yogshala that includes activities such as river rafting, temple treks, trekking, Ganga Aarti, river meditation, heritage visits to Beatle ashram, trips to beautiful waterfalls, and beach outings.