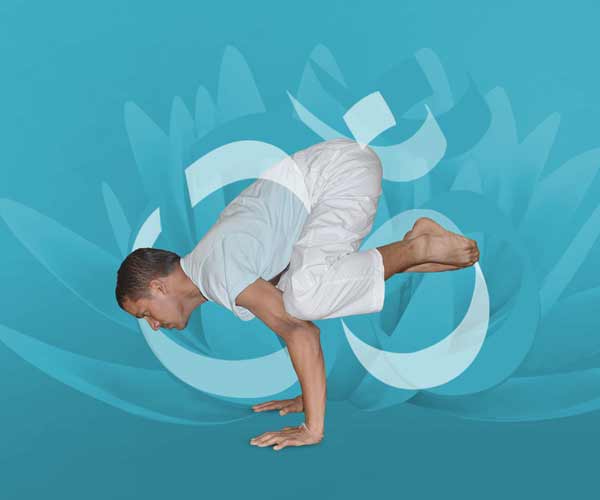 The Scheme for Voluntary Certification of Yoga Professionals (SVCYP),
hereinafter referred to as the Scheme, needs to have a set of
requirements as criteria against which candidates shall be evaluated in
order to being certified. This competence criterion to be used for
evaluation of Yoga Professionals is also termed as Competence Standard.
Objective
The objective of laying down the competence criteria or Standard is to
provide a framework for the examiners to assess the competence of
candidates for validating their competence as Yoga Professionals.
Room conveniences
Bed sheets, blankets and pillows

Clean and hygienic Western-style rooms with attached bath

24 Hours water supply

24 Hours filtered drinking water

Hot water

Wi-Fi access at the peak speed
Highlights
Daily yoga postures classes

Daily invigorating meditation sessions

Daily pranayama and mantra chanting sessions

Yoga Alliance RYT 300 certification

Daily healthy sattvic meals

Sunday excursions
Accommodation
Himalayan Yogshala has been proudly chosen considering that nature will nourish your body and mind during the yoga teacher training course. The school is also accommodation for students that you can slenderize easily into the course. The accommodation has Ganga river view and nature view where you can do your self-study deeply.
Purpose
This document is a competence standard for assessing the competence of the Yoga Professionals desirous of seeking Certification under the Scheme.
Scope
This document is applicable to all categories of Yoga Professionals including Yoga Instructor, Yoga Teacher, Yoga Master and Yoga Acharya.
Limitations – The standard is exclusively intended to recognize the Competency of applicant with respect to the various levels as defined in the scheme and makes no claim at the therapeutic competence of the Yoga Professional.
Competence criteria
Competency Levels: The use of the specific levels (e.g. familiarity) indicates the level of competency expected in Table 1 below
Knowledge:
There shall be three (3) levels of understanding as described below
Familiarity
Knowledge
In-Depth Knowledge
Possess introductory knowledge of a subject sufficient to bring the aspirant's awareness to the existence and central essence of that subject and for the aspirant to know when further knowledge is required for the practice of Yoga.
Possess an understanding of all aspects of a subject and its specific
applications to the practice of Yoga.
Through study and practicum, possess a confident, in-depth understanding of a subject and its multiple applications as well as its potential limitations in the practice of Yoga.
Skill:
There shall be two (2) levels of understanding as described below
Demonstration Ability
Ability to Apply the knowledge
Demonstrate the ability to undertake particular tasks associated with
the work of a Yoga Professional.
Demonstrate the application of knowledge to specific Yoga practices.
Evaluation & Certification
Assessments will be based on written as well as practical evaluation.

Student conduct will be a part of the assessment criterion.

Evaluation will be carried out only for those students who have a minimum of 90% attendance in first 5 weeks of training.
General Rules
Modest dressing is mandatory during the course.

Silence must be maintained between 9:00 p.m. to 10:00 p.m.

Home-work consisting of 4 to 5 answers needs to be submitted in writing the following day.

Classes cannot be missed except in cases of ill health.

An outing except on a day off is not permitted.

A final exam is conducted as part of the evaluation procedure.

Admission to this course is no guarantee that you will receive a certification.

In order to help in finding introversion and inner strength meals have been reduced to two per day. However herbal tea and fruit will be available.

Himalayan Yogshala reserves the right to disqualify any student at any given time during the course of training.

The schedule is subject to change if the Course Director deems it fit to do so.
Yoga Teacher Training India – Ethical Guidelines
Himalayan Yogshala adopts the ancient approach to yoga to inculcate in each student the wisdom that yoga manifests. Teaching and learning is therefore designed in such a way that ethical practices are ingrained automatically in the students at the Yogshala.

The day begins with the daily regimen (Dincharya) and ancient code of conduct. Activities are planned according to seasonal code of conduct (Ritucharya). The concept of behavior chemistry (Achar- rasayan) is the concept that students are expected to imbibe.

Maharishi Patanjali prescribed certain rules of how a person is expected to act in society (Yama) and how personal code and conduct (Niyama) is the expected and essential behavior for individuals to follow. We at the Yogshala expect this behavior terminology to be understood and practiced sincerely and honestly by all students to the best extent possible.

Before students register for the yoga teacher training they must be aware that this traditional teaching will differ from that of the west. There could even be a fundamental difference in the understanding of the yogic path as that which is taught in the yoga schools in the west.

Modified exercises that go by the name of yoga are frowned upon by Himalayan Yogshala and so only those students must apply for the course who are willing to commit to the strict regimen of the Yogshala.
Yoga Teacher Training – Code of Conduct
Discipline is an integral part of the training program and so the course routine must be strictly observed.

Disrespect to rules and regulations could result in termination of studentship with no refund of fee.

Absenting oneself from the scheduled program without prior permission of the teacher or manager concerned would be construed as a gross breach of discipline.

A student must intimate in advance if they intend to forgo a meal so that there is no wastage of food.

The Himalayan Yogshala does not make arrangements for guests of students. Any activity that is not related to the course is not permitted.

Ensure you are on time for class or you will not be permitted to enter any class once it has commenced.

Before departure from the Yogshala students must all dues and return all library books.

Smoking and alcohol are not permitted during the training.
Refund Policy
This document is a competence standard for assessing the competence of
the Yoga Professionals desirous of seeking Certification under the
Scheme.