200 Hour Yoga TTC in Rishikesh
200-hour residential yoga teacher training programs and yoga instructor courses in India registered with Yoga Alliance,India.
The 200 hours teacher training course in yoga will provide you new insights in all areas of yogic practice and also present you an opportunity to become a registered yoga instructor – TTC 200. Yoga follows a tradition that will enrich your personal life and also show you how to help others to enrich their lives too so that a compassionate and humanitarian community can build up.
Yoga Teacher Training Course in 200 hours
200 hours yoga teacher's training in India – Rishikesh at your selected yoga school Himalayan Yogshala will be your hyperphysical and genuine experience. Feeling the nature beauty of mother Ganges, you will learn Indian traditional yoga and meditation stride techniques that become you an TTC in 200 hours yoga.
Daily yoga postures classes

Daily invigorating meditation sessions

Daily pranayama and mantra chanting sessions

Yoga Alliance RYT 200 certification
Daily healthy sattvic meals

27 night's accommodation

Sunday excursions
Accommodation
Himalayan Yogshala has been proudly chosen considering that nature will nourish your body and mind during the yoga teacher training course. The school is also accommodation for students that you can slenderize easily into the course. The accommodation has Ganga river view and nature view where you can do your self-study deeply.
Room conveniences
Bed sheets, blankets and pillows

Clean and hygienic Western-style rooms with attached bath

24 Hours water supply
24 Hours filtered drinking water

Hot water

Wi-Fi access at the peak speed
Course Syllabus
Introduction to yoga
Origin of yoga

What is yoga?

Practice guidelines

Etiquettes of a yoga class
Shatkarma (yogic cleansing)
Jal neti (nasal cleansing with water)

Sutra neti (nasal cleansing with water)

Shankprakshanlana (cleansing of the git)

Nauli (abdominal breathing)

Trataka (concentrated gazing)
Mantra chanting
Ganesh mantra

Gayatri mantra

Shanti mantra

Guru mantra

Aum mantra
Pranayama
Kapala-bhati (frontal brain cleansing

Nadi-sodhanam (psychic network purification)

Bhastrika (bellows breath)

Ujjayi (the psychic breath)

Sheetatli (cooling breath)

Sheetkari (hissing breath)

Bhramari (humming bee breath)

Surya-bheda (vitality stimulating breath)
Mudras
Bhairava mudra

Chin mudra

Hridaya mudra

Jnan mudra

Vishnu mudra
Bandhas
Jalandhar bandha (chin lock)

Maha bandha

Mula bandha (root lock)

Uddiyana bandha (abdominal lock)
Meditative postures: Sukhasana, sidhasana, padamasana, vajrasana
Dynamic postures: Pawanmuktasana series, marjariasana, vyaghrasana, surya namaskar, chandra namaskar
Standing postures: Tadasana, utkatasana, trikonasana, parshwakonasana, veerbhadrasana
Balancing postures: Vrikshasana, bakdhyanasana, natrajasana, mayurasana
Inverted postures: Sirsasana, pinchamayurasana, halasana, sarvangasana
Twisting postures: Merubakrasana, ardha matsyendrasana
Back-bend postures: Shalabhasana, dhanurasana, ushtrasana, kandhrasana, chakrasana, rajkapotasana
Forward-bend postures: Janusirasana, paschimotanasana, padprasar paschimotanasana
Relaxation postures: Balasana, makarasana, savasana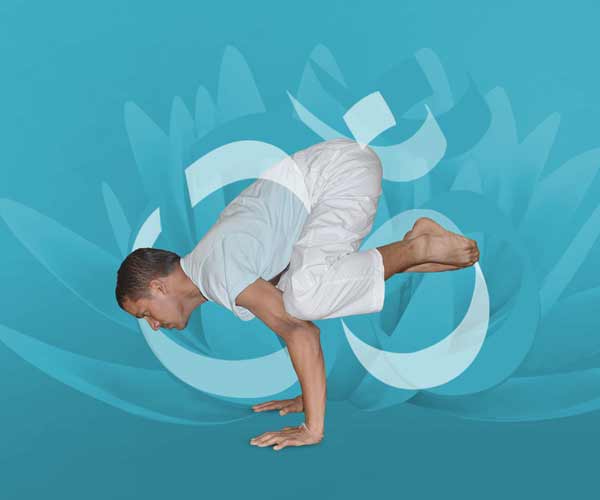 Yoga anatomy
You will learn anatomy and physiology relevant to yoga in order to strengthen the classroom explanations, cues, and corrections of asanas. The class will cover digestives system, skeletal system, respiratory system, cardiovascular system, muscular system, anatomical names of the body, planes of the body, major joints of the body, anatomical terms of movements, yoga asana alignment based on applied anatomy.
Yoga philosophy
This class will focus on introducing you to the basic philosophy, concepts, and history of yoga. It will cover the various traditional philosophies and viewpoints, insights from modern research, and ways in which the essence of this holistic life-view can be integrated into a modern lifestyle.
Patanjali's eight limbs of yoga

Hatha yoga pradipika

Bhagwat Gita philosophy

Yoga sutras of Patanjali

Panch koshas

Mudras and chakras
Teaching methodology
Techniques of teaching yoga

Adjustment and alignment techniques

Basic class plans

Student and teacher guidelines
Included excursions
There will be weekly excursions with Himalayan Yogshala that includes activities such as river rafting, temple treks, trekking, Ganga Aarti, river meditation, heritage visits to Beatle ashram, trips to beautiful waterfalls, and beach outings.